PURA Validates Water and Sewage Regulations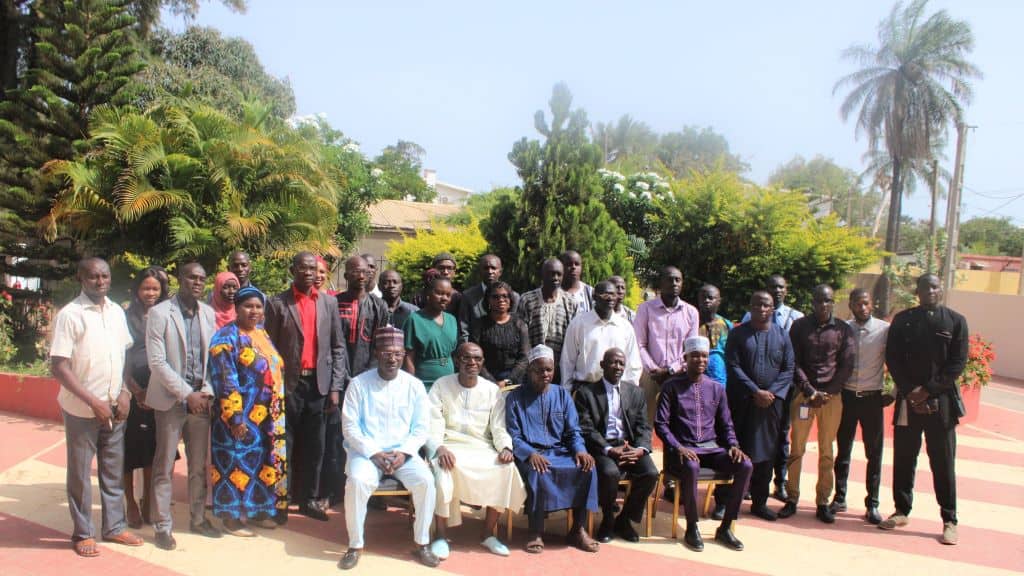 The Gambia Public Utilities Regulatory Authority (PURA) has on Tuesday 31st May 2022 held a validation of the Water and Sewage Service Regulations.
Speaking at the ceremony, the Director-General of PURA, Yusupha M. Jobe, said a sound legal framework is one of the key instruments needed to transform the water and sanitation sector.
He cited the fact that presently, The Gambia operates with an obsolete act dubbed the National Water Resources Council Act 1979, which is outdated and barely adequate for the dynamic challenges in the sector.
He added that they are aware of the developments happening concerning the would-be Water Bill, saying that they are hopeful that it will soon be enacted.
He expressed that PURA's strategic goal is to improve the regulatory framework by coming up with this regulation and developing all the required guidelines and standards for its implementation.
According to him, in The Gambia, 84.8% of households have access to basic drinking water sources.   
However, he disclosed that only 33.8% (one-third) of households are using safely managed drinking water sources. 
"It is, therefore, now more than ever that we need to transform the way we manage our water resources to deliver water and sanitation services that is reliable and accessible for all Gambians," said DG Jobe.
He stated that they hope that working together with all the stakeholders on the regulations will improve the governance of the water and sanitation sector.
For his part, the PURA Board of Directors Chairperson, Mr. Alieu M. Ngum, told participants that regulations will bring better partnership, awareness, and enhanced communication between the actors working to improve water and sanitation services in The Gambia.  
Mr. Ngum averred that water plays a crucial role in human lives, arguing that without water life will be unbearable or cease.
"Today, The Gambia has an abundance of water resources, but do we readily have enough of it when needed with the desired quality?' Mr. Ngum quizzed.
He also said we must not relent to put in strong efforts towards achieving the targets in the National Development Plan and the United Nations Sustainable Development Goal 6.
He argued that regulations are needed to support the implementation of our policies and laws.
Dembo Fatty, the Deputy Programme Manager for the Water Sanitation and Hygiene (WASH) Unit who represented the Permanent Secretary of the Ministry of Health stated that the validation of the water and sewage service regulations is timely considering compounded challenges associated with the water quality issues in the country.
He commended PURA and its stakeholders for a worthy exercise.