PURA HOLDS REGULATORY COMPLIANCE DIALOGUE FOR IMPROVED SERVICES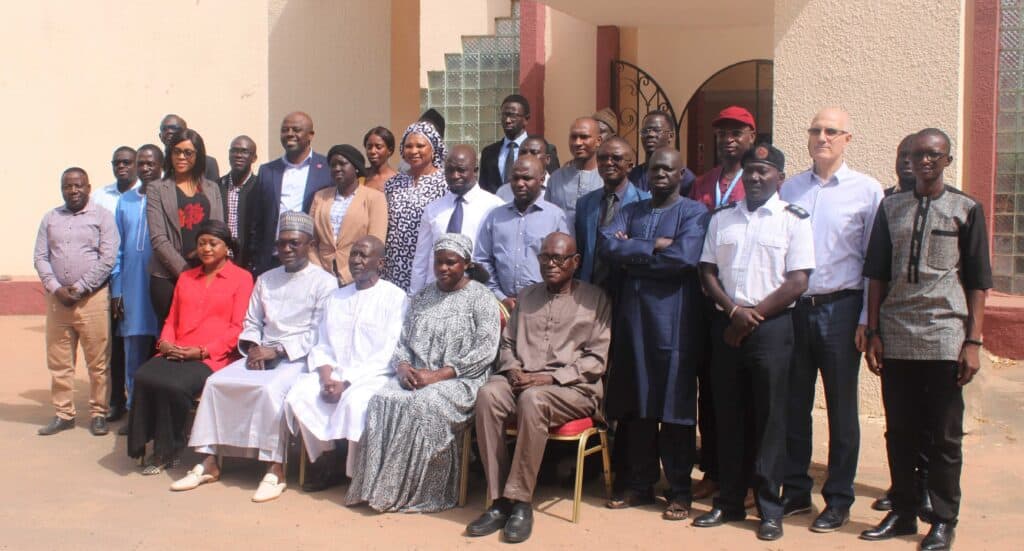 The Gambia Public Utilities Regulatory Authority (PURA) on Tuesday 14th February 2023, held a daylong Strategic Compliance Review Forum with all regulated institutions under its purview with a view to enhancing service delivery to the public.
The Forum was anchored on the theme: "Compliance Dialogue for Improved Service Delivery."
Speaking at the opening session, Mr. Yusupha M. Jobe said the Forum gave both players the opportunity to comprehend the actual issues confronting them in the sector.
He also reaffirmed the Authority's commitment to offering supportive regulations to reinforce compliance for impactful programme service delivery.
"We need to thrive to improve performance and uphold the very core values of our enterprises for the public good," DG Jobe informed stakeholders.
He stated that PURA, as a regulatory branch of the government, is poised to create the needed environment for the survival of businesses. He also reminded stakeholders that dispensing affordable and quality services for public consumption is sacrosanct, as the regulator works hard to balance the equation and ensure fair play and equity.
On the way forward, DG Jobe stated that the submissions made from the Forum will allow the regulator to convert the identified challenges into opportunities, saying that obviously, they will have to leverage the potentials available, collaborate, and deliver excellence in all frontiers of service delivery.
For his part, Mr. Alieu M. Ngum, the Chairman Board of Directors of PURA told participants that the substance of the stakeholders' partnership is not only a worthwhile move but an essential ingredient to solicit interactive and healthy business relationships based on mutual understanding and cooperation.
He stated that this vital initiative would accord the regulator and its stakeholders the opportunity to examine the impacts of regulated services critically. He further encouraged the regulated service providers to be more innovative and constantly dispense more quality, reliable and affordable services to the Gambian public.
He equally informed that the dialogue is meant to take stock of service performance, strengths, and challenges with a view to adopting a holistic approach and charting a road map to addressing issues of compliance.
Mr. Ngum said that: "As a regulatory body, our work is deeply rooted in the promotion and dispensation of excellent and satisfactory service delivery to the public. Therefore, this makes the dialogue more urgent and relevant to enhancing the sustainability of all the regulated sectors in the country."