PURA ENGAGES 'NOPAL' CREDIT SUPER DEALERS ON TRENDING CREDIT SCAM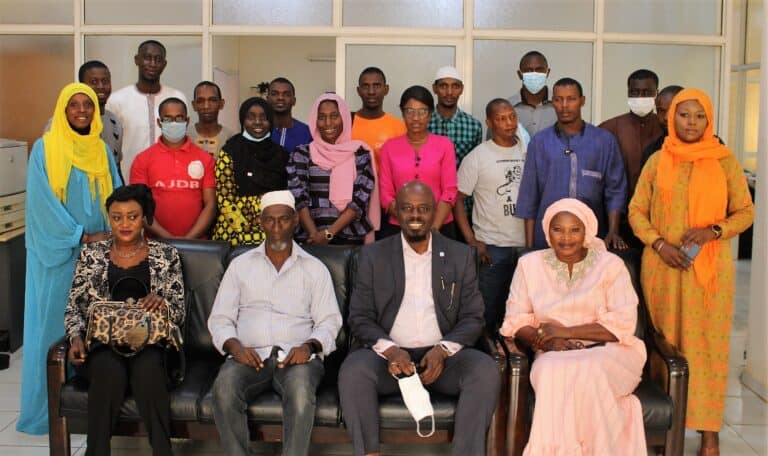 The Public Utilities Regulatory Authority on Thursday 17th February 2022 engaged major credit dealers and GSM operators in the country to raise the red flag on the trending credit scam.
The forum was purposely meant to alert, brainstorm, and generate diverse tactics and approaches as a counter measure to the credit scammers.
The Director of Consumer Affairs, Mr. Solo Sima welcomed the participants and informed them that as an institution, PURA is fully aware of the frequent credit scam affair in the country which is causing more havoc and distrust in the public.
He thanked the participants for their response and encouraged them to always escalate such ordeals to PURA by calling 148 for prompt action. As a measure of minimising the rising trend in the country, the Director of Consumer Affairs reiterates the Authority's stance on rigorously employing measures to avert scam tricks often used by unscrupulous individuals all out to cause social discord.
He renewed calls for concerted efforts of this kind in a bid to advance and tackle any other challenges happening in the business of credit dealings.
For her part, Jamilatou Saidy-Faye, Senior Manager Consumer Affairs, PURA, took the participants through a quick presentation specifying complaint handling approaches employed by the institution.
She indicates that PURA in its efforts to protect and promote consumers, uses various complaint methods among them 360 Degree Complaint Resolution Mechanism, advocacy through 'Bantaba' Outreaches (in rural areas), Consumer Parliament, and diverse form of radio talk shows. All these she says are means of engagements purely geared towards canvassing thoughts and proffer fitting solutions to current problems received in the regulated sectors.
"This is our desire to intensify our collective resolve as the regulatory body, dealers, consumers, and service providers to advance to a progressive stage free of hitches," said the Senior Consumer Affairs Manager, Madam Saidy-Faye.
The diverse super credit dealer groups present were Herico (dealer with Gamcel and Africell), Marimoo (dealer with Africell), Benteh (dealer with Comium and Africell), Alpha Omar Barry (dealer with Qcell), Eleman Secka (dealer with Gamcel and Africell), and Baba Sanneh dealer with Gamcel all praised PURA for what they called a 'timely and relevant' engagement. Such an engagement they say will undoubtedly help to register positive results in their work operations.
"We the credit dealers are often challenged with credit scam scenarios from unknown individuals, and this has a negative image on our work. We are confident that today's engagement together with GSM operators will go a long way towards helping us find tangible solutions to this growing credit scam menace," participant Abdoulie Jallow states.
Muhammed Yaya Jallow said: "We are aware of this phenomenon, and I have advised my customers to be judiciously vigilant about the rising scam. It is a terrible and disastrous situation."
Aji Jeng, the representative of Gamcel also hailed PURA for the significant forum which intends to tackle credit scam cases and bring about business sanity.