PURA CONVENES FORUM ON ELECTRICITY SAFETY, ADVOCATE FOR STANDARDISE WIRING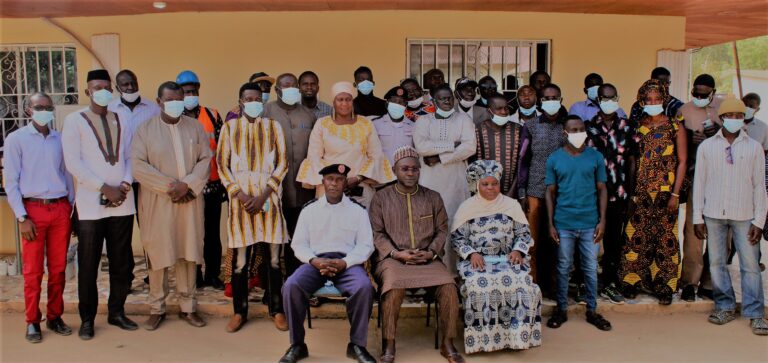 The Director-General of the Public Utilities Regulatory Authority, Yusupha M. Jobe, has stressed the need for a thorough understanding of electrical safety to minimize and prevent market-related fires in the country.   
DG Jobe made these remarks on Thursday 10th February 2022 in Mansakonko while speaking at the opening ceremony of a daylong sensitisation forum organised by PURA for Market Managers, Electricians, and technical personnel on electrical safety and national wiring standards. 
Speaking to participants drawn from across the country, Mr. Jobe highlighted that, PURA has a history as a regulatory body mandated by the Electricity Act 2005, in sensitizing the public on energy efficiency, electrical safety, noting that this forum is a continuation of those activities in ensuring that standards relative to electricity services, promoting electricity efficiency and supplies are adhered to.
He indicated that it is critical to understand the causes, socio-economic and environmental impacts of market fire outbreaks, saying that they are multifaceted and critical. He bemoaned the sufferings of the many victims of fire outbreaks, stating that most of these victims encountered loss of sources of income and in some cases, livelihoods
were cut off and families traumatized forever.
Mr. Jobe reflected on the recent incidences of fire experienced in the Gambia such as the infamous 2008 Serrakunda Market Fire, 2014 Banjul Albert Market fire, 2020 Basse Market Fire, and Brikama Market Fire while disclosed that PURA is committed to working with stakeholders who are critical players in segmenting grassroots development.
In her welcome address, Rohey John-Manjang, the Governor, Lower River Region hailed PURA for organizing what she called laudable sensitization aimed at creating awareness on the dangers of market fire outbreaks. She indicated that the rise in the trend of market fires is at an alarming rate in the country and called for concerted efforts from all and sundry to arrest the situation.  
Governor John-Manjang said: "We need sustainable solutions and measures to minimize fire outbreaks in markets. It is inescapable that individual Gambians are mostly involved in illegal connections and usually fail to apply the National Electrical Wiring Standards." 
She further called on Gambians to use the developed National Electrical Wiring and installation Standards in a bid to thwart possible market fires. She observed that fire outbreaks in the Gambian markets have damaged properties, ruin the family businesses, and causes irreparable damages to living and livelihoods. 
She commended PURA and the Area Councils for their foresight in rolling out this urgent and relevant forum which just comes at the right moment. She challenged the participants to attentively participate in the forum and apply the knowledge learn onwards transmission to their regions.
The sensitization featured case studies and demonstrations of containing fires in different magnitudes.